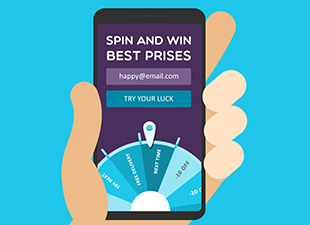 INSTA SHOP by SPRBOT
Social Media

3
Beautifully display your Instagram feed on your website and make it shop-able. Easy to install and customizable.


Attribution.io
Reporting
Market smarter by knowing which traffic sources and campaigns deliver the most orders.


Happy Birthday
Marketing

4
Increase your conversion rate by capturing the DOB of customers after they purchase and automatically send them an email on their birthday

Free Instagram Feed - Insta Feed Gallery for Free
Social Media
Show your Instagram photos in a nice gallery style on your store easily using this app. Easy to integrate and setup.

Social Caller - RoarTheme
Social Media
Sometimes a call from clients is all we need to rouse our working spirits. Social Caller gives you a hand, to increase your inbound calls

Product Lookup Form
Customer Service
Create product lookup forms with the custom filters. Ask the questions and show the products your customers want to see.

Preorder Now
Sales

2
Sell Your Products Before They're Launched with Pre-Order Now


Auto Delivery Time Estimate
Shipping
Decrease abandoned carts, increase conversion rates and encourage repeat business by adding shipping information to your product page.

Facebook Carousel Retargeting
Marketing

1
The app helps you re-engage your store visitors who left without making a purchase using Facebook Dynamic Carousel Ads


BuzzSubs
Tools

5
Cutting edge gamified email subscriber app gives you the ability to make your pop-ups truly interactive.


RewardStream Referrals
Marketing
Refer-a-friend programs that setup easily and scale massively. Works for any sized business. Enterprise-class customer service and support.

Facebook Ad Guru
Marketing
Facebook Ad Guru automatically sets up great Facebook ad campaigns for your products. You can customize them, and run them as you please.


Automatic Backups by Talon
Tools

1
Restore your product data from historic records. Recover your entire shop or individual products.

Top Promo Bar
Marketing
Easily add a beautiful top or bottom visual sticky bar to your store. Promote coupons, free shipping and much more


CARTS
Sales
CARTS help sellers to view all carts abandoned by the customers, send emails to the customers with a purchase link and recover lost revenue.


Banana Stand
Sales
Add social validation and urgency to your product pages WITHOUT annoying pop-ups.

Multi Currency
Tools

2
Multi currency based off location, or hand picked by customer. Real time rates, unlimited currencies, with rounding & padding, all for FREE!


Power Editor
Tools
The missing CMS for Shopify. Provide your store admins with an excellent authoring experience for complex page layouts.


Buy At Amazon
Tools
Add a "Buy At Amazon" button for your shopify, bring your Amazon traffic and turnover rate.


Mautic Hooks
Tools
Complete full integration of your shopify store with your Mautic instance. Includes buyers and abandoned cart customers.


Simple Sample Data
Tools
Generate sample products, collections, customers and orders in one click. Deleting generated data is as easy. Enjoy going live when ready!


Order Editor by Lion Apps
Tools
Edit orders directly from your Shopify admin!


Skip Cart - The fastest way to checkout
Tools
Simplify the checkout process for all your customers. Skip the cart page and go directly to checkout. Reduce a step and increase your sales.


EZ Importer by Highview Apps
Tools
Easily import your orders from a custom CSV. Create multiple presets with custom data mappings.


Photo Lightbox by Widgetic
Tools
Highlight high-resolution images with a fullscreen lightbox preview.


Make It Responsive
Tools
Ensure all your maps and videos look and work like they should across all devices
• Last Week: 10.9% clicked on this app


Super Badges
Sales
Make your products stand out with cool badges that instantly grab your visitor's attention and increase your conversion rates substantially.