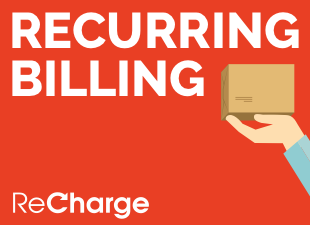 NeoWize Insights & Analytics
Reporting

1
An all-in-one solution for insights and analytics for your store. Use data and insights you've never seen before to increase your revenues.


Dispatch Time
Shipping

1
Add a countdown to your shipping time to all of your product pages, creating urgency, and increasing sales.


Retargeting by adaplo
Sales

6
Automated retargeting campaigns on both Google AdWords and Facebook that drive incremental sales for your store.


Happy Returns
Customer Service
Increase your sales and decrease your costs by enabling your customers to return in person at Return Bars in malls throughout the U.S.


Call Center
Customer Service
Communicate with your customers in real time by using Call Center. Call or SMS message users directly from your shop's admin instantly.


StockSavvy
Inventory
Save time managing inventory! Scan products using barcode input, update, and manage inventory quantity.


Stock By Weight
Inventory
Track available stock and sales by weight units and avg weekly sales by weight.Track exact stock availability.One time fee for beta testers

Happy Customers
Tools

1
Encourage your customers to buy by establishing trust and credibility. Adjustable bar showing the number of orders you've already processed.


ShopShare
Sales
Connect your Shopify site to your favorite cloud storage service, and share any type of file – with your clients and customers.


JumpSell
Sales
Partner with online stores to jump promote your complementing products.


Yroo
Sales
Get your products on Yroo and get discovered by millions of active online shoppers.


Amazon Affiliate Integration
Sales

1
Use Amazon Affiliate Integration Import Amazon Seller Central account To Shopify Store Easily After Amazon Integration.


Quick Polls
Tools
Setup polls in no time to get feedback and insight from shoppers, engage your customers, and improve your conversion.


Translate.com Website Translator
Tools
Allows easy integration of the Translate.com Website Translator, which localizes your shop's content, providing global accessibility!


Karibu Store Locator
Tools
Unlimited Locations, Directions, Filters & many more features !

MapJam
Tools
Beautiful Customized Mapping. Simple enough for anyone. Advanced customization for developers.