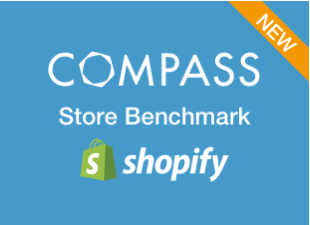 ShipHawk
Shipping
The optimal shipping platform for home furnishings, pre-owned and/or B2B goods with parcel, less-than-truckload and white glove carriers.


HTML Popup
Tools
HTML Popup provide you power to display pop up on home page. You can use this app for promotion or use as a Notification to the users.


ShopCheck XXL
Reporting
In-depth store analysis with more then 50 checks.


Popharvest
Social Media

2
Increase sales by making your Instagram shoppable. Tag your products in any Instagram photos, display them on your site, drive more sales.


Unifaun Integration
Shipping
Send shipping details from your store to Unifaun Online. All major transportation companies and their services are listed for mapping.

Huntdown Inventory Management
Shipping
Download all or certain category products of huntdowngears.com for drop shipping. Set your own prices and offer them to all your customers.


Price Change Notification
Customer Service
Add Price Change Notification option on Product Page, If you roll out the sale and discount, Interested Customer will get notification.


PUDO Pick Up. Drop Off.
Customer Service
Offer pickup and drop-off locations that your customers can use when it's convenient for them by having packages dropped off at a PUDOpoint.


Orderv - Video Emails
Customer Service
Send personalized, unique videos to your customers. Directly engage your shoppers to create a memorable brand they'll eagerly return to.

GAMIFY - Interactive Marketing
Sales
Turn your marketing into an interactive game! Gamify drives more revenue by improving your click thru rate, engagement, and conversions.


StartupThreads
Sales
StartupThreads is the easiest way to automatically send custom apparel to your customers and fans, without having to ship inventory yourself


Notifyer
Tools
Boost your Sales and increase Conversions with sense of urgency using Social Proof notifications!


Gift Checkout
Sales
Amazon-style gift options at the cart page, to make the checkout process simple and profitable. Earn more money for every gift sold!


Event Calendar App
Tools
EventCalendarApp makes it super easy for you to display your events on your website.


Happy Shipping
Tools
Free Shipping Bar with dynamic geo-targeting to increase your sales. Establish a sense of urgency and exclusivity in the eyes of the user.


CartMail
Tools
When your visitor starts to leave your site, ask to send them a link to their shopping cart before they're gone for good!


Extra Product Options
Tools
Easiest way to create extra and unlimited options (with price per option feature) for your products,that will help to increase your revenue!


Logocopter
Tools
Add small scrolling logos to your Shopify Store. Great for showing off which brands you stock or your accreditations & partners!