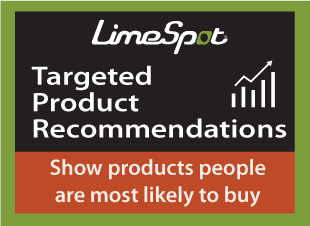 Instagram Feed
Social Media

5
Add an Instagram image feed to your store to show the photos from your Instagram account.


Business Phone by Kandy
Customer Service
Separate your business texts, voicemail, and phone calls from your personal communications. Make your small business look big.


Audience Push
Marketing

5
Automatically & instantly push customers to your Facebook Ads Custom Audiences. Use smart rules to add & remove to different audiences.


SEO - All In One
Marketing

3
SEO - All in one is to increase traffic from google image search with dynamic and smart ALT tags for images, generate smart meta tags.


mmuze shopping assistant chatbot
Customer Service
Personal shopping assistant chatbot on FB Messenger. Assists customers on their shopping journey and offers the best-fit products, 24/7


Champloo
Social Media
Easy way to automate your Facebook Messenger. Remarkably improve customer engagement and increase sales through your Social Sales Assistant.

flyt URL Shortener and Sales Tracker
Marketing

2
Free URL Shortener that will track sales on Shopify stores. Can be used on any Social Media platform and will give you sales figures.


Cart.Care - Chat, Emails, Smart Popups, In-App Messages, Analytics.
Tools

2
One Stop Customer Communication Platform. Chat. Emails. Smart Popups. In App Messages. Offers. Analytics. Store Intelligence. Ai Powered.


Bing Shopping
Sales
Submit your products to Bing Merchant Center for display on Bing Search Results.


Dynamic Retargeting by Rontar
Marketing
Get extra sales by starting a dynamic retargeting ad campaign – with just a few clicks.


Country-based Location Redirection
Tools
An Anker-alike site choose dialog, allow shop owners define redirection rules, say force china visitors goes to another site etc.


Klevu Search
Tools
Fastest, self-learning, instant search on cloud, the most advanced Shopify site search.


TaoImporter
Tools
Quickly import products from Alibaba, Aliexpress, Taobao or Tmall into your Shopify Store!


Floating Widgets
Tools
Add unlimited floating widgets, popups, videos, banners, surveys... to your Shopify store. Powerful but very easy to use !