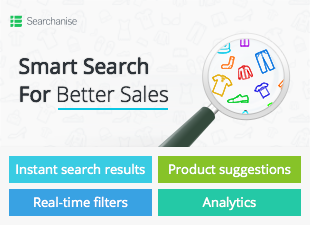 ShopSelfie
Reporting
Reward your top customers and make them your best social marketers


FB Shop Alerts
Social Media
Receive instant notifications of shop events like orders, cart updated and payments on Facebook Messenger


SendToFriends
Social Media
Let customers share your products to friends on their favorite chat apps, such as WhatsApp, Telegram, Line, Kakaotalk, SMS, ... etc.


Bing Shopping Feed
Sales

2
Create Product Data Feed for your Bing Shopping Campaigns with just few Clicks.


Turbo SEO - One-click JSON-LD
Marketing
Improve your SEO and online service listings with our one-click, no-fuss Shopify app.


Swagify
Sales
Shouldn't every visitor be a customer? Swagify is the fastest way to increase sales and build brand loyalty for your Shopify store.


Wholesaler & Customer Pricing
Sales
Wholesaler & Customer Pricing with no duplication of variants! Manage multiple customer groups and apply specific discounts to them.


PollCart: Social Commerce
Sales
PollCart increases sales and referrals, decreasing abandoned carts and returns, turning e-commerce to Social Commerce™ using checkout polls.

Viralstyle Fulfillment
Sales
The Easiest Way to Create & Sell Custom Products on Shopify. Enjoy Fully Automated Order Fulfillment and Tracking with Viralstyle.


Exit Sales by Dev Cloud
Sales
Increase sales by offering discount codes to your customers before they leave your shop!

Cart Convert
Sales
The FREE Cart Convert app enables you to upsell products in the cart, when a customer spends enough money in your Shopify store.

Blog Sales
Sales

1
Take advantage of viral blog traffic by showing targeted products to blog visitors, and allowing them to add products straight to cart.


Countdown Timer Popup
Tools
Set a deadline for your customers and watch the sales roll in with our countdown timer tools.


Promote Me
Tools
Promote your products when customers browsing your site. Promote Me app allowing you to choose which products should promote in which pages.

Pick Pack for iOS
Tools
Pick and pack your Shopify orders seamlessly on your iPhone or iPad: Create pick lists, scan barcodes, and update packed orders in one go.


Omega Instant Search
Tools
Innovative Search App! Quality, fast, mobile friendly, fully customizable solution will explode your conversion and boost sales.