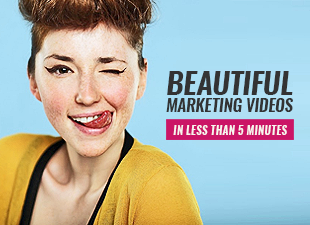 Shoppy Bot - AI for your store
Reporting

1
Shoppy Bot is a natural language chatbot that can perform business analytics on your shopify database - everything from sales to inventory.

Social Impact
Reporting
Track your customers coming from Social Media, even if they don't buy the same day, you will know which post brought them.

WOMI.io
Social Media

4
Easily make your customers to post photos through Facebook & Instagram with products they bought from you. Boost word of mouth sales!


Smart Cart Recovery
Social Media
Create referral based follow-up emails to win back your customers! Increase your conversions by speaking to your customer directly.

Startquestion
Customer Service
How users find your page? Why they are not buying? Will they recommend your store? Find answers with our super intelligent survey app.


Pixels
Shipping

1
Add 100+ print-on-demand products to your Shopify store, including: t-shirts, canvas prints, framed prints, phone cases, towels, and more.


ShipSafe
Shipping
Validate shipping addresses before shipping out your orders to save time, money and reduce headaches.


Editorify
Tools

4
Editorify allows you to edit any product directly from your store and update price, description, variants etc.. with a click of a button!


MyApp
Sales
Transform your shop into a Mobile App! Real-time updates, Push notifications and much more! Android, iPhone and iPad compatible.


Air Waves Apparel
Sales
Air Waves gives you the highest quality custom apparel, dropshipped to your customers at prices that will give you plenty of room for margin


Price Drop Alerts
Sales
Drive more sales by making it easy for visitors to signup for Price Drop email alerts. Update inventory and await flood of customers.

Theme Updater by Out of the Sandbox
Tools
Instantly upgrade your Out of the Sandbox theme in one click. Find out the latest version and retain all of your settings during the update.


NeoTimer
Tools
An app to create & develop various timers for your store. It helps to gain new customers, increase sell & improve customer retention


Product and Variant ID's
Tools
Product ID's & Variant ID's With the help of this app you will be able to get list of your product id's and Variant ID's.


Login To View Price
Tools
Hide your product prices for selected products until the customer logs in


PMS - Product Management System
Tools
PMS - Product Management System. Bulk import, export and edit your Shopify products. Advanced conditional filters for power edits, and more!


Speed Optimization Analyzer
Tools
Speed up your Shopify store and increase your conversion rates. Analyze your store and get insights to help you make your store load faster.


Bulk Image Edit by Hextom
Tools
Bulk alt-text-updating, minimizing, resizing, cropping product or asset images. Generate sales from faster page loading and better image SEO


Bunting Website Personalization & Product Recommendations
Tools
Bunting is the easiest way to boost your sales with website personalization, smart product recommendations, and templates to get you started


Profi CloseUp Zoom
Tools
Show your customers the finer details of your product with this powerful zoom plugin and help them make buying decisions faster.


Product Description: Show More/Show Less
Tools
Add "show more" and "show less" links that toggle the portion of a product description greater than the specified word or character limit.