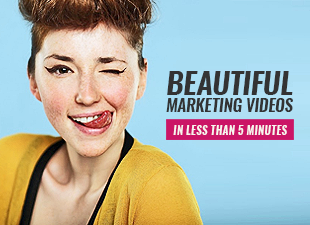 Thank You Page Customizer
Customer Service

2
Customize your order confirmation (Thank You) page with simple drag & drop widgets: Call To Action buttons, suggested products, video & more


AusCarrier: Australia Post and Fastway Shipping Calculator
Shipping

1
AusCarrier adds Australia Post and Fastway to your Checkout page. Easily.

Conversion Plus
Sales

13
Free cart reservation countdown timer that decreases cart abandonment, and boosts your sales conversions.


OrderMetrics.io
Reporting
Monitor cost of goods, shipping costs, and order revenue to improve order profitability and optimize shipping methods


Stock Value by MYW
Reporting
Make manual stock valuation's a thing of the past! With Stock Value, get continual reports of the value of every product in your store


LS One - Integration
Inventory
Fully integrating Shopify eCommerce with LS One. Low cost, low risk multi-channel retail for your bricks and mortar stores


Instagram Feed + Shop
Social Media
Shop your instagram! Connect your instagram photos with shopify products and sell them in your store. Convert your followers into customers!


EZ Exporter by Highview Apps
Reporting
Easily export your orders to CSV. Create multiple export profiles, choose from 100+ fields, custom field names, scheduling, and more!

LiveNinja
Customer Service
LiveNinja is fast and beautiful live chat designed for today's mobile world.


Streetshirts
Sales

2
Send your t-shirt orders to streetshirts - we print & ship directly to your customers. White-label, drop-ship DTG fulfillment from the UK.


CDN LTL Freight Quotes
Shipping
Display your negotiated CDN Logistics LTL freight rates in the shopping cart. Configurable options let you tailor the results.


Control Order Before Shipping
Shipping
Control efficiently your orders before shipping due to scan and optimize your logistics. Save time and money managing returns.


Plant a Tree
Sales

1
Let customers add one tree to their order for $1.00 to help offset their order and help the planet. Making a difference one tree at a time.


Manage extra fields for products
Tools

1
This app will let you manage unlimited extra fields for all products. Very easy to manage and display extra fields on your product page.


Press Loft - Attract Media Coverage & Quality Backlinks for SEO
Marketing
Attract print and online coverage from 13,000+ journalists & bloggers worldwide, generate print coverage and backlinks on top blogs for SEO


ZEN.AI Product Recommendations
Sales
Sell more and build customer loyalty with ZEN.AI's recommendation engine. Quickly add and customize widgets. No risk, results-based pricing.


Frequently Bought Together
Marketing

1
Add Amazon-like 'Frequently Bought Together' product recommendations to your store with just one click

EVM Testimonials Showcase
Sales

1
Showcase testimonials from your customers on store easily in grid and slideshow format. Boost SEO & authenticity of the store.


SuperNova Email Collector
Marketing
Collect emails from your customers and sign them up to your newsletter. Sync mailchimp, aweber and constant contact. Increase conversions!


Acumy
Sales
Generate new customers thru cross promotion with non-competing, complementary Shopify stores. Fees only when customers completes purchases.

Out Of Stock by OG
Tools

1
Automatically hide out of stock products then unhide them when they are back in stock.


Chloe
Tools
Automate your sales with a Siri like assistant. Chloe helps users complete tasks via voice or text commands directly from your store.


TruConversion Connect
Tools
Help fix your conversion pain points by finding out the WHY behind visitor leaving without buying.


Product Label and Badge by SolverCircle
Tools
Easiest way to create attractive labels / badges for product images to show different offers / messages for different products


gTranslate
Tools
smart fast automatic translation with google or bing widget.


Algolia Search
Tools
As-You-Type Auto-Complete and Instant Search Results Page, all Customizable.


SuperFields by Maestrooo
Tools
Easily create, organize and edit metafields for your products, collections, pages and articles.


EasyLockdown
Tools
Limit access to any Page, Product, Collection or Blog on your Store, for any group of customers.


Multi Lingo
Tools
Create multi-language versions of any theme you want instead of buying expensive specialized themes. Fast and reliable, super easy to use.


Backup And Restore Manager
Tools
backup your store data like customers/orders/produsts/themes etc to Amazon s3/Googledrive/Dropbox/Onedrive/Ftp and also restore