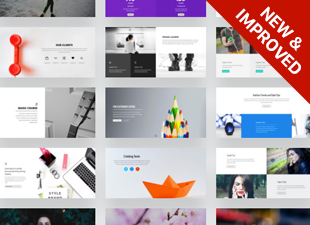 Automatic background remover by Malabi
Tools

24
Malabi will quickly and automatically remove the background from any product photo. Grow Sales and make your store look great with Malabi!

Scout Cart Recovery
Sales

4
Scout is a FB Messenger bot that alerts you with contact info & next steps as soon as a customer abandons their cart. Immediately follow up!


Web Scraping Service by mydataprovider.com
Inventory
Application allows user to copy Aliexpress products & to import extracted products to your Shopify store. No additional browser extensions.


YellowCube
Shipping
Integrates the YellowCube fulfillment service from the swiss postal services in your Shopify store


ReadyToShip
Shipping
ReadyToShip automates your order management, label printing and tracking updated to customers. It is easy, fast, and fun to use.


Pillow Profits Fulfillment
Sales

1
The premier Shopify fulfillment app for selling high-quality custom printed footwear and more!



Cimpress Open
Sales

2
Create custom printed products on demand with one of the most trusted names in the business.

MailerLite Email Marketing
Marketing

1
Sync customer data to MailerLite and send beautiful, targeted email newsletters that will drive visitors and revenue to your store.


Thank You Page Upsell
Marketing
Add product upsells on your thankyou page. Sell more after you sold! Create urgency with a limited time offer.


Ultimate Upsell
Marketing
Upsell customers with Bundles or A la carte products on the product, cart and thank you pages; inside the theme, a popup or a notification!


Gratisfaction- Loyalty+Referral+Social
Marketing
Want to increase sales, referrals, repeat visits, social buzz, engagement, gamification & lifetime value of customers? This is the app!


Shopkeeper Global Content
Tools
Create a text & rich content library. Use & reuse this content anywhere simple tag. Update your library once & it updates everywhere.


Powerful Product Designer
Tools
Design everything (t-shirt, phone case, shoes..) by adding text, image, social image... with the best powerful product design Shopify app.
• Last Week: 15% clicked on this app


InstaBadge - Automagically Apply Badges to Your Items
Tools

3
Badges grab customers attention and lead to higher conversion rates. Instantbadge⚡ works instantly ⚡ and only takes 2 minutes to setup.