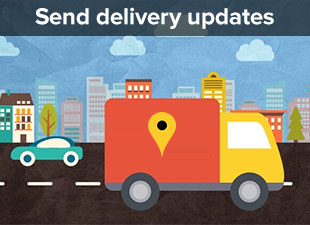 Inquiry Squirrel
Inventory

1
Inquiry Squirrel turns your out-of-stock inventory into new sales and new customers!


Social Media Galleries by Widgetic
Social Media
Aggregate and embed your social media stream into your website.

InstaGalleries
Tools

7
Showcase your Instagram feeds, pictures, videos. Hold customers on your store.


Social Media Sliders by Widgetic
Social Media
Create mesmerizing timelapses from highlighted Instagram snaps.


WisePops - Advanced popup builder
Marketing

19
All Your Popup Campaigns, Effortlessly. Use WisePops to promote Email Sign Ups, Coupons, Promotions, Seasonal Marketing and more. No coding.


Sticky
Tools

1
Make your Add to Cart button sticky so your customers always have a clear, impossible-to-miss call to action for mobile and desktop.

Knowband Exit Popup
Sales
Brilliant way to keep the users engaged using the Shopify exit pop up app. It is an effective way to prevent Abandoned Carts.


Retentio
Sales
Re-engage with your customer by creating urgency and offering a coupon on the thank you page and get instant repeated sales.


Newegg Marketplace -Integration
Sales
Newegg Shopify Integration helps online sellers upload products, import and manage orders from Newegg Marketplace at their Shopify stores


Quibble!
Sales
Quibble is a unique price negotiation tool that engages your stores visitors easily and turns them into paying customers!. Free 30 Day Trial


Accordion by Widgetic
Tools
Showcase products using a modern replacement for banners.


Enoble Quick Translator
Tools

1
Quick. Effective. Translation. Prevents language barriers from putting a damper on your sales.


Audio Players by Widgetic
Tools
Delight your visitors and let them preview the music you sell.


Maps by Widgetic
Tools
Display your location to help visitors find your physical address.


Before and After by Widgetic
Tools
Compare images through overlap.


NeatShift
Tools
Schedule your staff's shifts and notify them instantly via email.


Video Player by Widgetic
Tools
Create engaging experiences for visitors using video content.


Collage Galleries by Widgetic
Tools
Automatically generate a collage of photos with fullscreen previews.


Countdown by Widgetic
Tools
Draw attention to a time-sensitive event & create a sense of urgency.
• Last Week: 9.67% clicked on this app


Slickify
Marketing

1
Instantly makes any Shopify store feel cutting-edge! 5 essential features include Slickify Scrolling, Exit Intent, Particles, Video and more