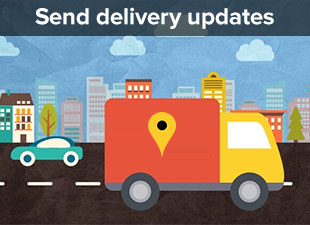 Points, VIP, Referral Programs by Smile.io (Sweet Tooth)
Marketing

2483
Start your own branded rewards program in just a few minutes! Keep customers happy, returning, and spending more with referrals and rewards.


Conversio (previously Receiptful)
Marketing

671
Conversio (previously Receiptful) is your all-in-one marketing dashboard including a variety of email tools and on-site widgets.


e-Boekhouden.nl
Accounting
Connect your Shopify webshop to your e-Boekhouden administration. It transfers orders, vat and debtors. Save time & cost, avoid errors!


Exact Online
Accounting
Connect your Shopify webshop to your Exact administration. It transfers orders, vat, products and debtors. Save time & cost, avoid errors!


Social Buttons by Widgetic
Social Media
Drive conversation back to your social media channels.


Product Partial Update
Inventory
Use this app to update existing product information using the SKU # through csv file. The app updates product with updated information added


Beautiful Loyalty Programs for eCommerce & POS
Marketing
Grow revenue & customer loyalty with a fully customizable loyalty program || Reward spend, referrals, social activity & more || Start free

Envy
Sales
Shows customers what other customers have purchased.


After Sale Feedback
Marketing
Take Insightful feedbacks from customer. Take customer feedback after order is delivered to customer.


Advance LookBook Image + Video Gallery
Tools

1
Awesome Image and Video Gallery App. Create unlimited Lookbooks with no coding required. Complete with product rollovers and links.


Cross Sell By Disana Labs
Sales
Increase sales up to 35% with Cross Selling App.
 Install and add related items in one step.

Spice Image Gallery
Tools
Quickly Creating Beautiful and Responsive Image Galleries. No coding required


Nitro Lookbook
Tools
Lookbook is an easy to install and easy to configure app which allows your Shopify site to have as UNLIMITED and display lookbooks EVERYWHER

FireAMP
Tools
Create AMP pages for all your products to boost your mobile traffic and Google search ranking in One Click.


Asym
Tools
Asymmetrica provides increased user attention, comprehension, and engagement. Increase your revenue by over 12% with one simple install!


Image Zoom by Widgetic
Tools
Let visitors zoom into photos to spot the small details in them.


Luigi's Box
Tools
Luigi's Box is an analytical tool, providing in-depth analytics of search and navigation on your site.


To Do List by Widgetic
Tools
Walk your visitors through a set of steps in a fun and original way.


Awesome Store Locator
Tools
A simple, completely customizable & extremely easy-to-use store locator
• Last Week: 14.40% clicked on this app

Free Trust Badge by Hektor
Tools

1
Build confidence by displaying a set of beautiful payment processor's icon on your product page and increase conversion rates.